Bringing Newspaper Experience to Online Marketing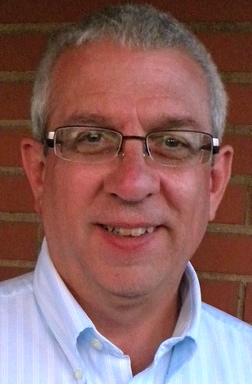 I'm a collaborator (and I mean that in the best possible way) and a synthesizer (not the Moog kind). As a writer and reporter, I enjoyed to collecting information from different sources and then helping readers make sense of it. As a manager and leader, I like hearing from everyone on my team and then putting the best ideas into practice. As an online marketer, I understand that not every tactic is right for every business, but that it takes experimentation and a unique combination of tactics to create the right marketing strategy.
I believe in constantly learning and growing, and I think my career reflects that. I've been a newspaper reporter, a city editor and an editorial writer. I moved to the online side of the newspaper business in 2000, first as a content manager and then as online director, in charge of both news content and advertising and marketing. Although I'm not a programmer or web developer, I can speak the language and translate between techies and non-techies.
After a lay-off from the newspaper industry, I took a six-month course in Internet Marketing from the University of San Francisco and earned a Master's Certificate.
I am SEO Manager, SEM Manager and a senior marketing strategist for Dream Local Digital, an online marketing and content creation agency that helps small and medium-sized businesses improve their web presence through online and social media marketing. We also work with newspapers, broadcasters and agencies to help them offer online marketing and social media services to their clients.
When I'm having fun, I'm reading science fiction and fantasy, watching a movie or playing golf. I love baseball, and have coached youngsters just learning to play and adults trying to re-live their glory days on the softball field. I've converted my wife into a baseball fan, and we regularly visit PNC Park to root for the Pittsburgh Pirates.
You can find me on:
Facebook: You can subscribe to my feed or send me a friend request
Twitter: @mwhit14
LinkedIn: www.linkedin.com/in/markwhittaker/
Google+: Add me to one of your circles
Feel free to reach out and say hello. And if you like something I've written, feel free to share on your social networks.